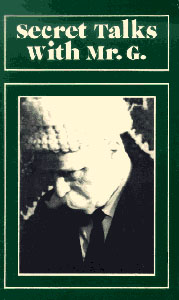 Secret Talks with Mr G.
by E.J. Gold
BK003
$35
Out of Print and Quite Rare. (Facsimile Edition)
This collection of talks, created and published as a tribute to G.I. Gurdjieff and his teaching methods, created a furor during the '70's and early '80's. By the author's request, the book is not to be re-published in its original form.