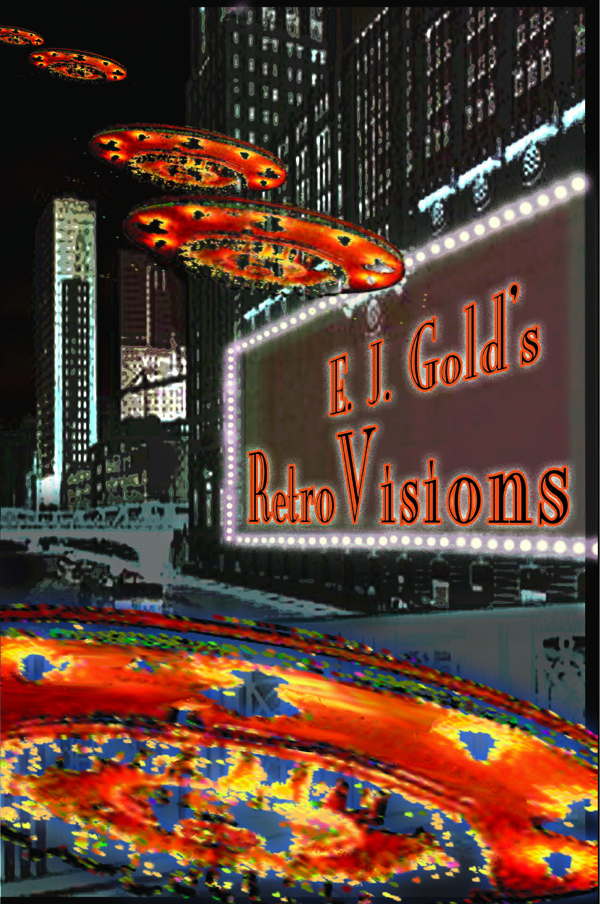 E.J. Gold's Retro Visions
Edited by E.J. Gold
BK094
$24.95
6" x 9" paperback
ABOUT THE EDITOR
"Once in a great while a science fiction or fantasy story comes along that is not merely unforgettable, but worth study for its life lessons. Here are a handful of such stories which can profoundly affect one's idea of what the universe is really all about."
--E.J. Gold, from the Editor's Introduction to Retro Visions
ABOUT THE BOOK
This collection launches a series of anthologies of superlative visionary stories of the fantasy and science fiction genres. Here you will find Robert Sheckley's reluctant murderer in the remote setting of a distant planetary colony; Avram Davidson's mother of all ET conspiracies played out through the Dentists'Association; Daniel Galouye's version of far-future global politics; Horace L. Gold's very speculative story set among the Pygmies; and two classics on the themes of technology, magic, and magical technology by James Gunn and Theodore Cogswell. These stories are definitive of both the GALAXY magazine run of masterpieces published by editor Horace Gold, so influential on the writers who followed, and the transcendental focus that has been a strong part of these genres since their beginnings.
SHELVING
Science Fiction, Short Stories, Visionary Fiction
DISTRIBUTION
Independent Publishers Group,
The Distributors, Ingram,
New Leaf Distributing Co.
In U.K. and Europe: Gazelle
Book Services, Ltd.

"The great stories that came out of this era were inspired by great editors--and the inspiration of Horace L. Gold, preserved in these pages, truly brought about science fiction's Golden Age."
--Robert Bloch, Author of Psycho
in his dedication to What Will They Think of Last by H. L. Gold, 1976