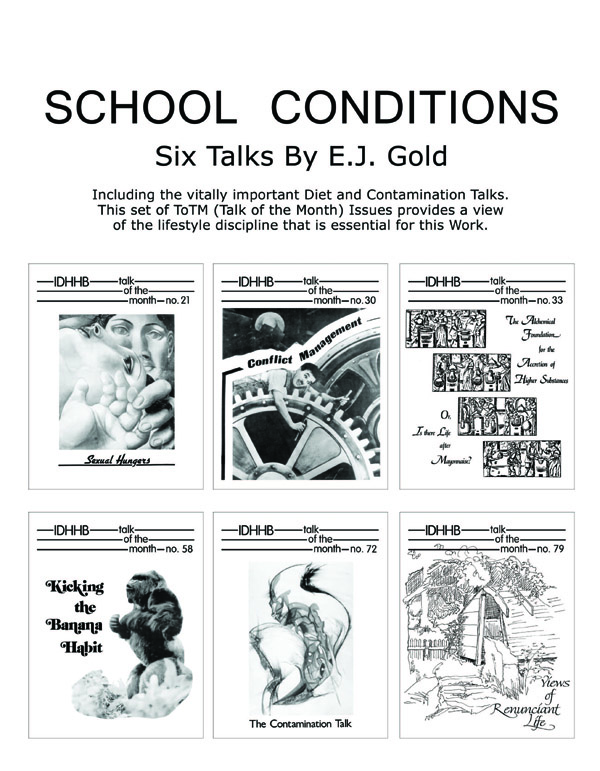 School Conditions
A collection of talks
by E.J. Gold
BK118
$19.95
Paperback Edition
Talks included:
ToTM #21 Sexual Hungers
ToTM #30 Conflict Management
ToTM #33 The Alchemical Foundation for the Accretion of Higher Substances
ToTM #58 Kicking the Banana Habit
ToTM #72 The Contamination Talk
ToTM #79 Views of Renunciant Life
These written talks are edited transcriptions from the original recordings of EJ Gold's talks to his core group students.
The full set of ToTM (Talks of the Month) form an invaluable tool for anyone trying to get closer to the source.
Including the vitally important Diet (#33) and Contaminaton (#72) issues, this set provides a view of the lifestyle discipline that is essential for this Work.