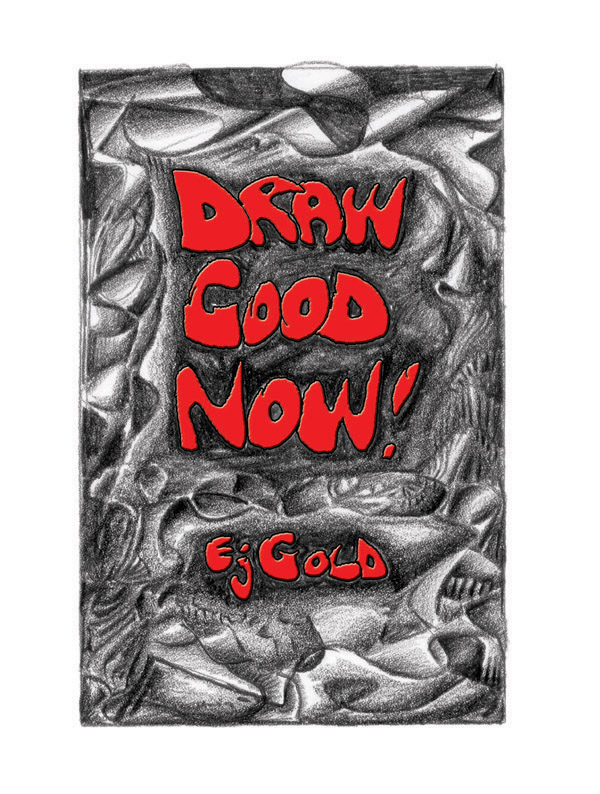 Draw Good Now
by E.J. Gold
BK121
$24.95
8.5" x 11" format, paperbound.
The images in this book comprise a teaching tool created by internationally renowned artist E.J. Gold from which many different exercises and drills utilizing these images were given to class members.
A Reader's Perspective
"Draw Good Now" is for the begining drawing student and emphasises pencil shading techniques. The student can photocopy or scan the unshaded line drawings then try to reproduce the shaded drawings shown next to them. There are 78 exercises of increasing compexity, starting with simple "scribble" forms. Both foreground and background shading is covered. About half the exercises are of the human body. The remaining subjects are landscapes, portraits and still-life.
I had not drawn much before, except as a child and was delighted to find that when I followed E.J. Gold's simple steps I could draw. I continue to practice the exercises as often as I can, finding them both pleasureable and relaxing to do.
J.H. (Alberta, Canada)
A Reader's Perspective
Draw Good Now is the first drawing book I worked with, and it pointed me in the right direction. This is not only best beginner's drawing book I've encountered, it provides an ongoing challenge. The exercises keep on giving and I suspect are a practice for life. EJ's Draw Good Now method may seem deceptively simple at first glance, but it can be considered as a meditation method that gives direct feedback.