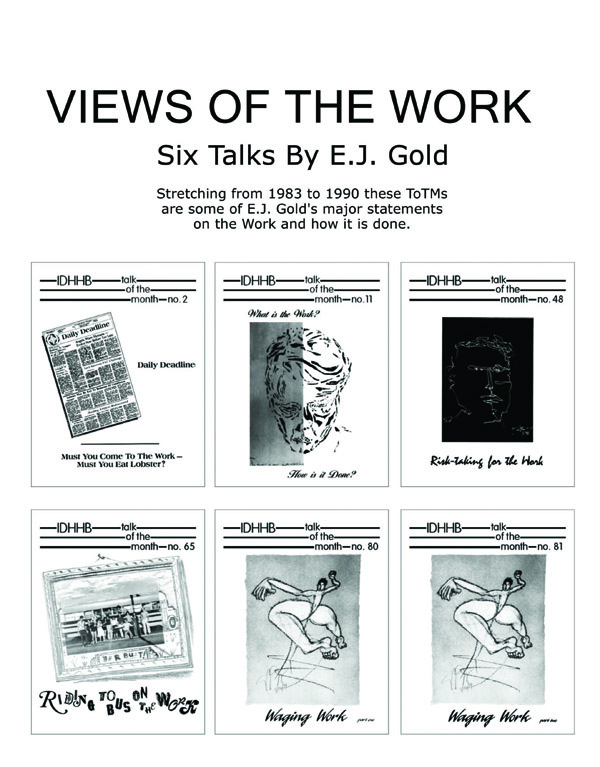 Views of the Work
A collection of talks
by E.J. Gold
BK226
$19.95
Paperback Edition
Talks included:
ToTM #2 Daily Deadline
ToTM #11 What is the Work? How is it Done?
ToTM #48 Risk-Taking for the Work
ToTM #65 Riding to Bus on the Work
ToTM #80 & #81 Waging Work, 1 & 2
These written talks are edited transcriptions from the original recordings of EJ Gold's talks to his core group students.
The full set of ToTM (Talks of the Month) form an invaluable tool for anyone trying to get closer to the source.
Stretching from 1983 to 1990, these TOTMs are some of E.J. Gold's major statements on the Work and how it is done.