Join this retreat with an awakened wisdom teacher of the silent tradition, known to his students as "OM."
We begin the retreat with an introduction to awakening, then enter deep inner silence, followed by darshan (direct realization). OM shares his knowledge of the absolute through conversations, inner work, and lecture.
During darshan, we are invited to ask questions or share our deepest feelings. Each of OM's answers has the clear and sharp flavor of uncompromising truth. Penetrating straight through the questions, OM focuses directly at the questioner themselves, dropping deeper than thought or feelings alone can do.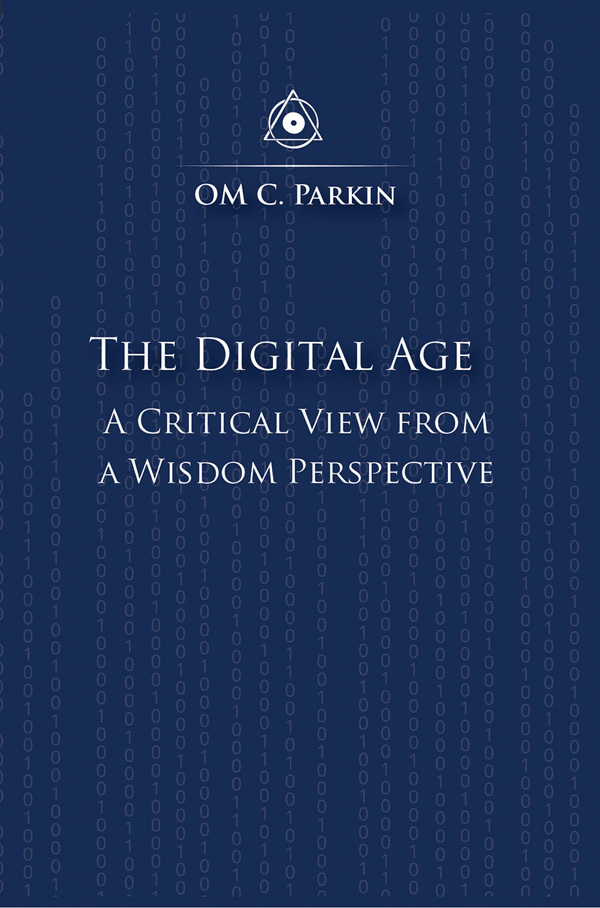 The Digital Age
A Critical View from a Wisdom Perspective
by OM C. Parkin
BK263
Regular: $9.95
Sale: $7.95
Paperback Edition 5 x 8
About the Book
This little book describes a tragic misunderstanding and its consequences. This misunderstanding has its roots in the limited state of consciousness of the founding fathers of the digital revolution and it continues in many of its enthusiastic supporters.
"They are all subject to a serious confusion of internal/external levels." The book presents a dialogue with students (some working in the computer industry themselves or professionally dealing with digital media), which emerges from this statement.
About OM C. Parkin
OM C. Parkin is the founder and heart of the mystery school Enneallionce--School for Inner Work, which in 2010 moved into a residence of its own in a newly-restored manor-house, Gut Saunstorf--Ort der Stille (Saunstorf Estate--Place of Serenity) in Mecklenburg near the Hanseatic city of Wismar. It is here that OM C. Parkin lives and works as a spiritual wisdom teacher. In addition, he teaches in various cities throughout Europe.