Join this retreat with an awakened wisdom teacher of the silent tradition, known to his students as "OM."
We begin the retreat with an introduction to awakening, then enter deep inner silence, followed by darshan (direct realization). OM shares his knowledge of the absolute through conversations, inner work, and lecture.
During darshan, we are invited to ask questions or share our deepest feelings. Each of OM's answers has the clear and sharp flavor of uncompromising truth. Penetrating straight through the questions, OM focuses directly at the questioner themselves, dropping deeper than thought or feelings alone can do.
OM C. Parkin
Mystic, Philosopher and Author
Director of a Contemporary Inner School in Germany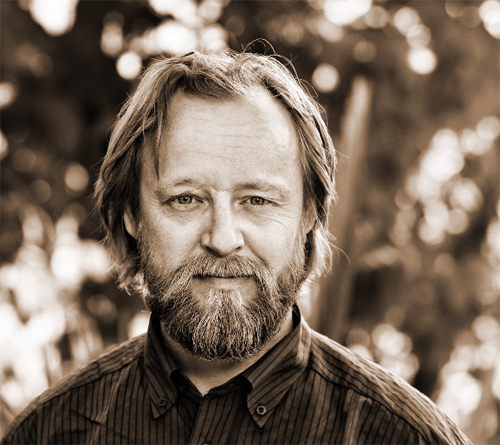 OM C. Parkin
OM studied psychology, but dropped out of university studies after three years, because it gave him no real insight into human nature. In parallel, he worked intensely on the spiritual traditions of Sufism and the Enneagram as a mirror of the cosmos, especially the human psyche. In 1990, at the age of 27, he suffered a serious car accident, crossed the threshold of death, and woke up again to life, egolessly. Shortly thereafter, he met his spiritual teacher Gangaji, who helped him process his transformation, which cut through the everyday world of experience. Gangaji sent OM to her own teacher H. W. L. Poonja, a direct disciple of Ramana Maharshi, who gave OM his spiritual name.
OM C. Parkin has been teaching orally and in writing ever since, accompanying people in their search for truth and self-knowledge at spiritual events (Darshan). In addition, OM C. Parkin is the author of a variety of books, writings and articles. He founded the first major German-speaking mystery school of the present time in the '90s. Since 2010, the school is located at Gut Saunstorf, a splendidly restored historic manor house near the Hanseatic city of Wismar, that has been known as the "Ort der Stille" (Place of Stillness). As a modern monastery, it is also open as a retreat for people who are on the inner path.
OM C. Parkin's spiritual teaching, also referred to as Inner Science, is based on the Eastern Advaita tradition (teaching of non-duality--the best-known representative of this tradition in the West is Ramana Maharshi). This teaching also encompasses Western experiential paths (e. g. Christian Mysticism, Georges I. Gurdjieff: The Fourth Way) as well as modern psychological and psychotherapeutic methods. The goal is self-knowledge through inner work, which ultimately leads to the realization of the true human nature.
OM C. Parkin is the founder and heart of the mystery school Enneallionce--School for Inner Work, which in 2010 moved into a residence of its own in a newly-restored manor-house, Gut Saunstorf--Ort der Stille (Saunstorf Estate--Place of Serenity) in Mecklenburg near the Hanseatic city of Wismar. It is here that OM C. Parkin lives and works as a spiritual wisdom teacher. In addition, he teaches in various cities throughout Europe.