Kelly Rivera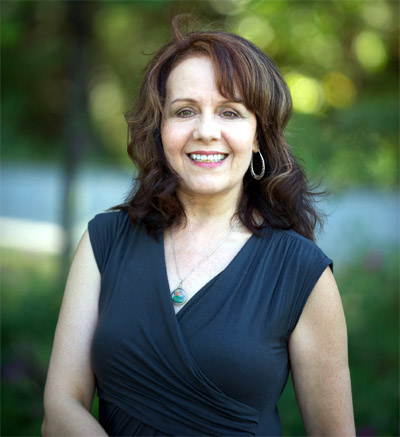 Grace Kelly Rivera was born in Ponce, Puerto Rico on the same day actress Grace Kelly became a princess. Kelly, as she is known by her friends, grew up mostly in Maryland near Washington, D.C. At eighteen she moved to New York City to pursue artistic happiness and had some interesting jobs along the way. While working at The Cloisters Museum, which houses a good portion of the Met's medieval art collection, Kelly gained an appreciation for the illuminated manuscript and iconographic art, stirring her interest in art's relationship to the spiritual. She studied figure drawing and painting at the Art Students League, where she received a small scholarship with the help of famous portrait artist Raymond Kinstler. Intermittently, she also studied acting and played in off-Broadway productions as well as an NYU Film School senior thesis film.
Kelly Rivera Books
The pull to pursue both art and theater held many questions and concerns for Kelly, given her limited resources. Answers came and new questions formed when she met the most influential mentor of her life, E. J. Gold. She came to understand different art forms as perceptual tools that are useful to self knowledge. She speaks of some of what she has learned in Journey to the Heart of the Maker.
Since her move out to Northern California in 1984, Kelly has enjoyed an incredibly rich artistic, multifaceted life. Her art works have been part of group and solo shows in California, Toronto, San Francisco, Chicago, and New York and she has collectors all over the world. For the past eight years she has studied Flamenco dancing, and upon embarking on her journey discovered that her paternal grandfather came from Andalusia and her grandmother played Flamenco guitar. She teaches beginning classes in Grass Valley, performing there locally as well as in the greater Sacramento area. Kelly is also an entrepreneur, having developed a business called The Perfumerie, in which she applies her extensive knowledge of essential oils and intentional atmospheres to the creation of beautiful perfumes.
While Kelly has always kept a journal and used writing as a tool for self-knowledge, it was Gold's recommendation that she explore writing as a practice that might communicate to others. With a tall stack of about twenty journals chronicling her inner and outer adventures, Kelly plans to keep this practice up. She is currently in the process of developing out a series of Journey to the Heart of the Maker workshops that will combine elements from her multifaceted practices.
For more information, please contact us -- contact form, phone: 530-271-2239