Mark Olsen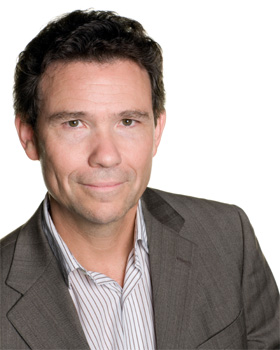 Mark Olsen is a nationally recognized authority on mime, mask, stage combat, and theatrical movement. He specializes in ensemble and devised works. He has appeared on Broadway and toured Internationally with the famed mime/mask group, Mummenschanz, and has acted in numerous regional theatre productions. He has directed over forty-five productions in both professional and university settings and has worked as movement coordinator and fight director for productions at the Houston Shakespeare Festival, Hartford Stage Company, Long Wharf Theatre, Theatreworks, Westport Country Playhouse,The Alley Theatre, Houston Grand Opera, New York Shakespeare Festival, and New York.s Public Theatre.
Former secretary of the Society of American Fight Directors, Mark is currently a professor of acting and movement at the Penn State School of Theatre. He has taught acting and movement at other notable institutions such as Carnegie Mellon University, University of Houston, Ryerson Theatre School in Toronto, The Juilliard School, Sarah Lawrence College, and New York Public Theatre.s Shakespeare Lab. Mark.s exciting approach to theatre and imagination incorporates classical and contemporary techniques developed through the comprehensive lens of modern acting techniques and Lecoq based movement work. Books by Mr. Olsen include, The Actor with a Thousand Faces, The Golden Buddha Changing Masks and Acting: Scene One, co-authored with Steve Broadnax.
Workshops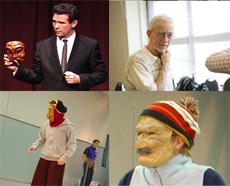 Character Development Through Lecoq and Checkov Technique
Mark Olsen and John Murphy
June 29 - July 4, 2008
Achieve the fullest visual and aural transformation of a full spectrum of characters in both comic and dramatic conditions.  Discover the internal structures that inspire, guide and support a fully operational character life, allowing the characters to interact and freely collaborate with others within the imaginary circumstances.  Using masks, psychological gesture, archetypes, and a range of unique exercises, Mark and John guide participants toward the realization of characters that function within the structure of written scenes, devised works, imaginative worlds, sketch comedy, and more. Each participant will come away with a clear sense of their .type. for current marketplace trends, several reliable methods for creating characters, as well as three or more developed characters to apply towards all mediums of performance.   There will be a culminating performance devised by the students in collaboration with the instructors.
For more information and registration contact WWW.CELEBRATIONBARN.COM.