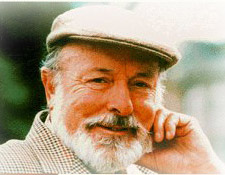 Reshad Feild
Reshad Feild (born Richard Timothy Feild; 15 April 1934) is an English mystic, author, spiritual teacher, and musician.
He is the author of more than a dozen books about Sufism and spirituality and has exercised a huge influence amongst western seekers over the last forty years.

Life and career
As a young, upper-class Englishman, he was educated at Eton and served in the Royal Navy, where he had an undistinguished career. In the early 1960s Feild was a founding member of the popular British folk trio The Springfields.
Reshad Feild Books
Feild was influenced spiritually by the teachings of, among others, G. I. Gurdjieff and P. D. Ouspensky. He was very much involved with spiritual healing, and was involved with the Alice Bailey community. In the late '60's, he was initiated as a sheikh in the Sufi Order International by Pir Vilayat Inayat Khan. He also met and studied with Bulent Rauf, a Turkish author and translator who himself stemmed from a long line of Sufism going back to the Andalusian mystic Muhyiddin Ibn Arabi (1165.1240). He established the Beshara Centre at Swyre Farm in Aldsworth, England, in 1970. A description of events at this center is given in the books I, Wabenzi and Beshara and Ibn 'Arabi: A Movement of Sufi Spirituality in the Modern World, by Rafi Zabor.
Biographical summary (above) is above from the Wikipedia article Reshad Feild, licensed under CC-BY-SA. Gateways is not affiliated with, or endorsed by, Wikipedia.
"Reshad Feild is one of those rare combinations -- artist and soul teacher." -- Coleman Barks, poet and author of The Essential Rumi